Via Recy-K. Circular and social economy platform, specialized in the reuse, repair and recycling of waste/resources, as well as in training and socio-professional reinsertion.
This project, supported by Bruxelles-Propreté, has benefited from a subvention from the FEDER 2007-2013 Operational Program of the Brussels-Capital Region aiming at "Regional competitiveness and Employment" which is part of the European Union's cohesion policy; also with a view to entirely renovate the site while abiding by high environmental and eco-construction criteria.
More specifically, the objective of this platform is to specialize in establishing models and processes to define new lines of productions, also integrating :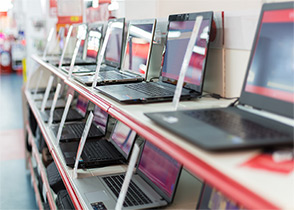 the analysis and characterization of household and professional waste/resources
the skimming and preserving collections of household and professional waste/resources
the reuse and re-employment of waste/resources
the resell of these transformed waste/resources
etc.
 
The following activities are also planned for further development:
research in the field of eco-design
consignment and sale of reusable items
training and awareness programmes for school groups and other associations.
As the project leader, Bruxelles-Propreté, has acquired a 6,000 m² building located at rue de Birmingham in Anderlecht.